Which hotel in Bangkok? Good addresses by district
4 min read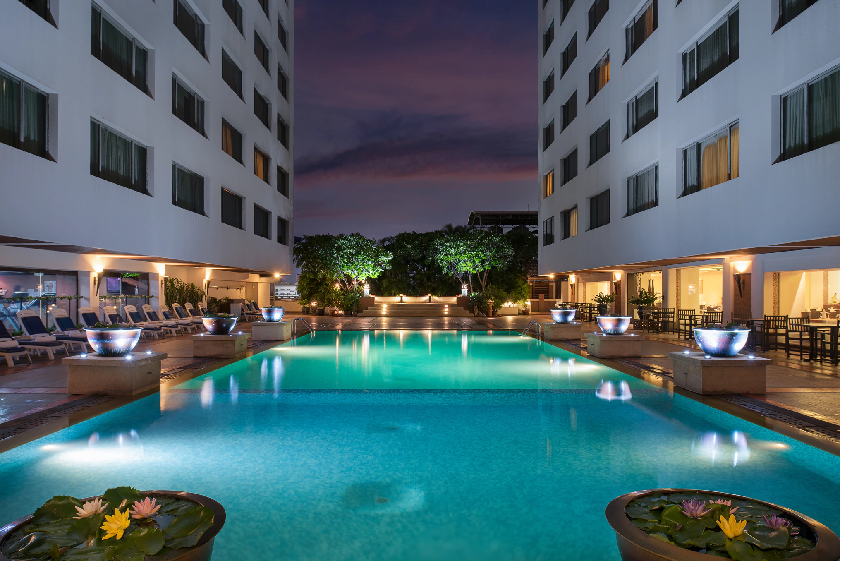 The Thai capital is big, spread out and the height of everything, it is very congested. During a first stay  and/or on the occasion of  3 days in Bangkok , finding where to stay to visit the city while wasting as little time as possible can quickly become a headache. After my first guide  Where to sleep in Chiang Mai? , discover  Where to sleep in Bangkok including many small addresses spotted for you.
All detailed information is available on the website of the Thai Embassy in France .
Find a hotel in Bangkok
I deeply love Bangkok , its temples, its markets, its Chinatown and its street canteens, but despite my many stays in this extremely captivating city, I always have trouble choosing the area where to stay , so I understand the problem even more. head for a first visit. I will try, with this guide, to help you make your choice according to the proximity of public transport and interesting tourist sites.
Find where to stay in Bangkok near the Grand Palace and Wat Pho
Bangkok has many facets: traditional, modern, nightlife, culinary, cultural and to know where to stay in this sprawling city, it is better to know which ones interest you the most and which you want to explore. Whatever district you decide to stay in, don't worry, you will find this traditional side that makes a trip to Thailand so charming .
What accommodation in old Bangkok?
What I call  old Bangkok  lies along the Chayo Phraya River and stretches (roughly) from  Khaosan  road north to  Chinatown south . It is here that we find all the traditional attractions such as the Grand Palace, Wat Pho (my favorite temple), the markets, etc… You can easily spend one or two days visiting this corner of the city when you come in Bangkok for the first time (and I go there every time because I love this area even if it is very touristy).
The Grand Palace of Bangkok #bangkok #thailandFigure of the Grand Palace of Bangkok #bangkok thailand
You don't really realize when you locate it on a map, but this district is very large and is not served by the metro or the BTS (air metro). Only Hua Lamphong station is, but it is at least a 10-minute walk from the center of Chinatown and at least 40 minutes from Wat Pho, for example. The best way to get out is therefore to take the boat, which I love in Bangkok but it's only possible during the day, or to take a taxi.
Like many travelers, during my first stay in Bangkok, I landed in a hotel near Khaosan road. I was set back from the street so I didn't experience the noise but I wouldn't go back for anything today. I don't like the backpacker atmosphere of this place. Despite everything it is in this district, more commonly called Banglamphu, that we find most of the  very cheap hostels . There are now nice little hostels at affordable prices all over Bangkok so better avoid this place (this is just my opinion).
During my last stay in August 2016, I stayed in the middle of Chinatown at the Shanghai Mansion hotel . I really liked this historic district of Bangkok and my stay in this hotel (just as historic) where every evening I went to listen to a little jazz on the terrace after having photographed the street.
The Shanghai Mansion hotel in China town in Bangkok offers every evening to listen to Jazz on their terrace #thailand #bangkok #guide
Entrance to the Shanghai Mansion, a historic hotel on Yaowarat road, in the heart of Chinatown in Bangkok #bangkok #thailand #guideBar of the Shanghai Mansion, a historic hotel on Yaowarat road, in the heart of Chinatown in Bangkok #bangkok #thailand #guide
The fact that Chinatown is always moving and noisy made my stay a bit tiring. I wanted to stay there to photograph at night in Chinatown and I do not regret having done so. I really enjoyed it but might not do it again. I do not recommend sleeping in this area during a first stay in Bangkok .
Staying in Chinatown in Bangkok, a good idea?  a lively but noisy area #thailand #bangkok
Is it a good idea to sleep in the captivating Chinatown to capture unique moments day and night #bangkok #thailand
Where to sleep in Bangkok?  Sleeping in the captivating Chinatown allows you to capture unique moments day and night #bangkok #thailand
You have to stay in Chinatown if you want to smell its atmosphere and live it deeply, but otherwise a short visit at the end of the day and the beginning of the evening is enough. This district is magical when the neon lights light up and the street canteens set up on Yaowarat road after dark. This old district of Bangkok is really worth a visit!
If you still want to try the experience of sleeping there, I spotted the Norn Yoawarat which is cheaper than the Shanghai Mansion, brighter and with good reviews.