Find the best travel places in Bangkok
4 min read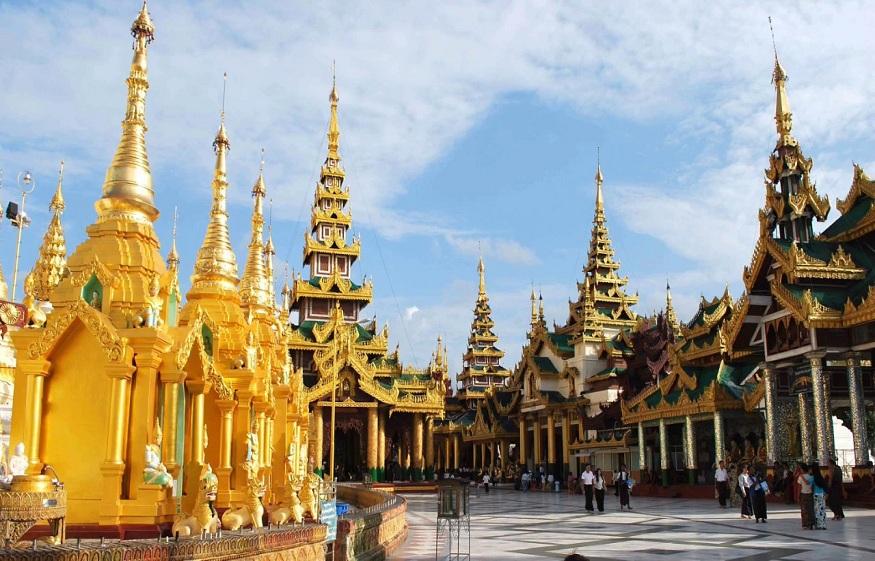 Bangkok  is one of the most visited cities in the world. To discover this large and very extensive capital, without spending too much time in transport and enjoying a pleasant atmosphere, finding the right place to stay will be a key point. In this little guide, I invite you to discover the  best places to sleep in Bangkok , in the best located and most pleasant districts.
Find the best accommodation in Bangkok
best places bangkok
Even for those who are used to traveling to Bangkok, choosing where to spend a few nights is never easy. For good reason, Bangkok is a city that has many facets, and you will first have to decide what you want to see first during your stay.
The part of the city that goes  from Khao San Road to Chinatown  for example, is the old town, where most of the traditional and historical sites of the city gather. But it is also an extremely touristic and lively sector, both very marked by Western influence and extremely exotic.
Other parts of the city, often near sky train stations (the SkyTrain) or along the river, are more modern and chic areas too, where you can find  sky bars , great gourmet restaurants and luxury hotels.
You can also put your suitcases in neighborhoods located away from the most touristy areas, such as  Thonburi , to discover authentic Bangkok.
Bangkok owes part of its success with tourists to the fact that prices are very low. But even if you can find a very large number of establishments to sleep at very interesting prices at any time of the year, here as everywhere else, the best places are often full. I therefore really recommend that you  book as soon as possible , to avoid having to fall back on a second or third choice establishment.
Siam and Pratunam
Siam and Pratunam  are the districts that form the modern city center of Bangkok. You won't find any Buddhist temples here, but if shopping is your religion, then you'll probably feel like you're in heaven. The largest shopping centers in the city are located in this area, such as the famous  MBK ,  Central World  or  Siam Paragon , as well as some of the largest markets in the country.
Shops as far as the eye can see and many very good restaurants await you in this part of the city, which is also the best served by the Skytrain. You can also use the  shuttle boats  to reach the traditional districts of Bangkok.
This very central area will be one of the easiest to reach when you arrive, since from  Suvarnabhumi airport , you can go directly there with the  SkyTrain  (BTS). If you land at  Don Muang , you can take the shuttle to the city center.
Where to sleep in Siam and Pratunam?
Pathumwan Princess Hotel  is a 5-star property located opposite Siam Square, a short walk from MBK Shopping Mall. It offers large rooms for around  €45 a night.
Centara Grand At Centralworld  is another very well-equipped luxury establishment, this time located right next to the CentralWorld department store. You will find rooms from  60 € per night.
Khao San Road  is not strictly speaking a district, but it is one of the emblematic places of Bangkok. It is the most touristic place in the city. Very lively (especially at night) and well located near the historic center, it is often here that travelers put down their suitcases during their first stay.
Here you will find plenty of food stalls, bars and restaurants, massage parlors and shops of all kinds. As far as accommodation is concerned, you will have a lot of choice to find a place to sleep in this district, and the prices are often particularly attractive. The Khao San Road is too noisy to be a good place to sleep in Bangkok, but you can find pleasant establishments a few steps away, in the parallel streets.
Where to sleep in Khao San Road?
The Mulberry Bangkok Khaosan Road  is perfectly located a hundred meters from Khao San Road. This 3-star hotel, which has a beautiful outdoor swimming pool, offers rooms for  around €25 per  night.
Dewan Bangkok  is a hotel that is close to many places of interest and has a rooftop swimming pool, which offers views of the city and the temples. Its rooms are accessible for  around €20 per night.
where to stay bangkok
Samphanthawong  is Bangkok's Chinatown. It is a very lively place and perfectly located, close to  Hua Lamphong station . In addition to offering a rather unique atmosphere, Chinatown is an ideal place for those who wish to spend a few nights in a slightly less touristy area, which will delight lovers of Asian cuisine.
Chinatown is not the first district that comes to mind to stay in Bangkok, and the accommodation offer is much less important there than elsewhere, but its originality and its location make it an excellent choice, even reason if you plan to leave the city to visit the whole region.