Where to go out in Paris? Top 5 neighborhoods
3 min read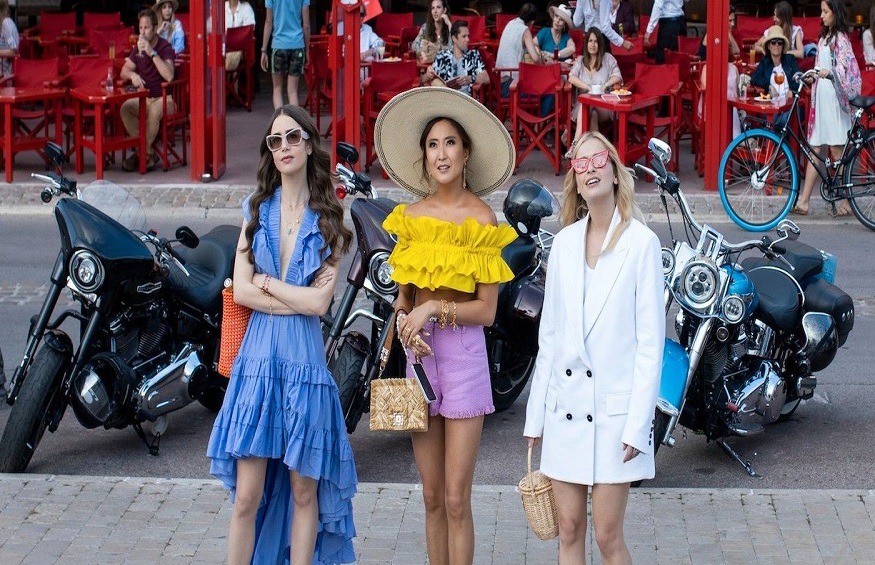 Do you want to go out in Paris and are looking for your playground? So follow the  guide and discover the 5 best neighborhoods to party in the City of Light! A must to experience Parisian nightlife. Our articles on the best nightclubs in Paris , cheap nightclubs , the best Rooftops in Paris may also be of interest to you!
Festive, student, cosmopolitan and lively, the district of rue Oberkampf is one of the favorite playgrounds of Parisian night owls. And even beyond rue Oberkampf: between Parmentier , Ménilmontant , Belleville a stone's throw away, or rue Jean-Pierre Timbaud , the whole neighborhood revolves around partying! You will find a multitude of bars and clubs, each more lively than the next. For a simple beer in a pub after work or for an evening in a trendy nightclub, there is something for everyone in the 11th !
1. This atypical and mythical rooftop will offer you a breathtaking 360° view of Paris!
An atypical and warm decoration, far from having a score of zero out of ten! In a splendid 1970s decor, you will appreciate its many cocktails and drinks based on rum and ginger, the recipe of which is kept secret!
A real hybrid living space for a Parisian evening, it combines a bar, club and concert hall! Do we chill or do we dance?
2. Montmartre and Pigalle
Montmartre has its own atmosphere! One of the most romantic places in Paris … A typical atmosphere of a village in the heart of the capital. Stroll through the lively streets, alongside the Butte Montmartre . This place has many pleasant and unknown bars that are worth a visit! Back in the past in Pigalle ! Within this emblematic district of the 18th , particularly known for its famous Moulin Rouge , you will be immersed in a real nocturnal atmosphere! The popular atmosphere will be there for the most revelers among you!
Who would be up for a drink on a green terrace, just above the Moulin Rouge? The Bubble Bar is ideal for enjoying weekday after-work and sunny afternoons in the capital.
We are tempted to travel to Russia in Pigalle and savor alcohols imported straight from the country of the tsars… Vodka is obviously queen in the Kremlin!
3. Le Marais, Châtelet and Montorgueil
This very cosmopolitan district is a must for going out at night! The party is on! It has various bars and clubs on every street corner to go out for a drink and fully enjoy your evening in the 1st , 2nd and 4th arrondissements of Paris. This is probably the most lively and trendy district of the French capital! So cheers!
Warning! Here we have unusual alcoholic experiences… If you're not afraid of surprising tastes, the Experimental Cocktail Club is for you! Ask the waiter, he/she will give you advice on how to choose your drink. Please note, there is no Happy Hour.
 4. aint-Saint-Michel,Germain and Rue Mouffetard
In the 5th arrondissement , rue Mouffetard is THE essential street to experience Parisian nightlife! Animated wish for memorable evenings. It is particularly the ideal meeting place for students wishing to party in this street as well as those surrounding it since the prices remain relatively accessible . Similarly,
Come on, a little drink and we move on to a little wrestling fight! La Lucha Libre is a mythical place in the Latin Quarter. In its decor reminiscent of Mexico, the change of scenery will be total. The ring is located in the basement and can even be privatized for your birthdays or company parties.
5 .The Grands Boulevards
The Grands Boulevards , located between the 2nd and 9th advertisements , is an ideal district for going out in the evening due to its wealth of cultural and festive places . Cinemas, theatres, restaurants, bars, clubs, a real cocktail of all this and you are sure to have a memorable time at any time of the day! In the evening, this place is full of bars that will make you enjoy until the end of the night!
6. Our favorite bars:
Bastille is a party hotspot that actively participates in the nightlife of Paris. The lively streets punctuated by parties will make you want to go out for a few drinks with your entourage…   Animation and festivities are the key words for your future evening in this working -class, bobo and arty district .