Visits to discover the nightlife in Paris
4 min read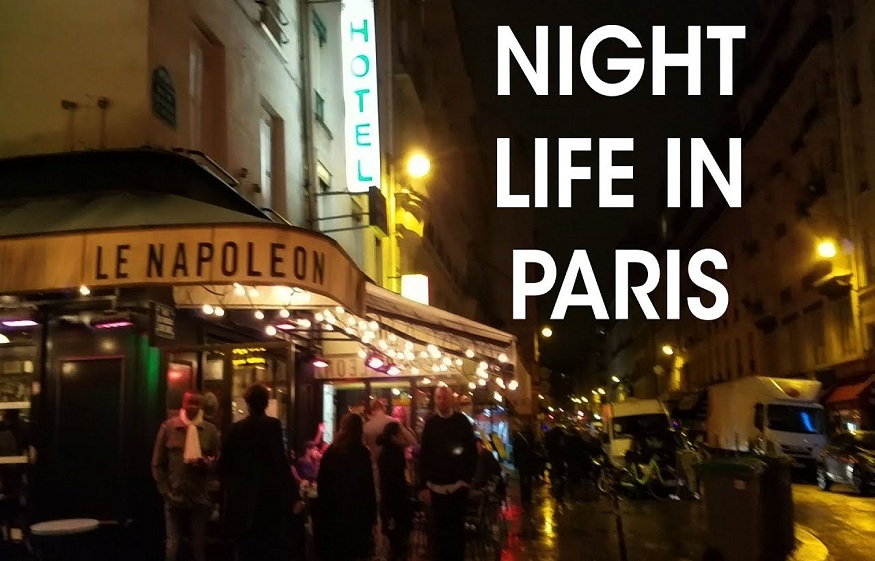 Paris, the City of Light, is considered by many to be the highest point of nightlife in Europe. There are many ways to enjoy a night in Paris – on foot, by horse-drawn carriage or on a cruise. Whether it's your first visit to Paris, or you just want a new experience, we're here to help! There are plenty of tours you can take and ways to have a unique experience. So here we are, our list of tricks and nighttime experiences are just a click away.
There are tours for everyone!
Everyone is different. And not everyone imagines their perfect vacation in the same way. That's why we decided to list something for everyone – so that each of you can enjoy your time in Paris according to your personality. From quirky evening walks and nighttime museum tours, to fine food tastings, discounted dinners, pub crawls and private guides,…. we tell you everything!
Guided night tours
Walking tours are classics when it comes to discovering a city. There are many circuits allowing you to discover different corners of Paris. There are also bike tours, mystery walking tours and more, so buckle up!
Latin Quarter Night Tour
The first of the Paris night tours we are going to mention is a classic Latin Quarter walking tour that gives you 2-2.5 hours of stories and anecdotes. We take you to the Latin Quarter of the City of Light. The Latin Quarter is considered the heart of Paris in terms of history, culture and especially nightlife. It is also one of the must-see places to see in Paris at night.
People who read this article also read   The best jazz bars in Paris
Mystery Night Tour
If you like being spooked by stories, then the Paris Catacombs  Tour is the tour for you. Your guide will take you through the city while sharing many stories of murders, mysteries and ghosts. All this with the beautiful background of Paris lights at night. During this tour you will visit many famous landmarks and attractions that the city has to offer. Prepare to be scared!
Paris by night by bike
We can imagine that after a whole day on foot, you might be a bit tired from walking. We offer you a solution! Paris Night Bike Tour will make you discover the city and all its attractions in the space of 4-5 hours. Notre-Dame Cathedral, the Eiffel Tower or the Louvre are some of the main points of interest on this bike tour. The guide will also introduce you to the famous Latin Quarter. You will end the tour on a cruise ship with wine, which is also included in your ticket! Isn't it amazing?
Night bus tour
If riding a bike seems like too much of an effort at the end of the day? Book a  Big Bus night tour around the most famous sites in Paris. Classics like the Eiffel Tower, the Louvre, Notre-Dame de Paris and the Moulin-Rouge are all on the programme. The bus tour does not offer a guide, but an audio guide available in 10 languages. However, if you're more interested in the history of Paris and all the fun stories it offers, we recommend taking a tour with a personal guide (rather than an audio recording).
Culinary experiences
We understand you: you came to Paris and it would be a sin not to try some of the French specialties. That's why we've chosen three tours that either focus specifically on food or include dinner in their package.
Culinary tasting
Another of the Parisian nightlife tours is the Evening Secret Food Tasting Tour in the Montmartre district. For 3-3.5 hours, your local guide will provide you with so many delicious snacks that you'll feel like you're stepping out of your body. You will taste chocolate, macaroons, French cheeses, pastries and much more, including French wine! As a bonus, you will be entitled to a secret dish, which you will certainly enjoy.
People who read this article also read   Things to do at night in Paris
Boat tour with dinner
A great opportunity if you're traveling with your significant other, or even good friends, is to take the Seine River Cruise with the Bateaux-Mouches, including dinner and live music . The cruise will take you for a magical walk on the Seine which divides Paris in two. During the cruise, you'll spot landmarks like the Eiffel Tower, Notre Dame Cathedral, and the Louvre. The hypnotic glow of Paris at night will take your breath away. The cruise lasts approximately 3 hours and the meal includes 4 courses. Who wouldn't like that!