How To Choose The Perfect Switzerland Tour Package For Your Family Trip To Switzerland
4 min read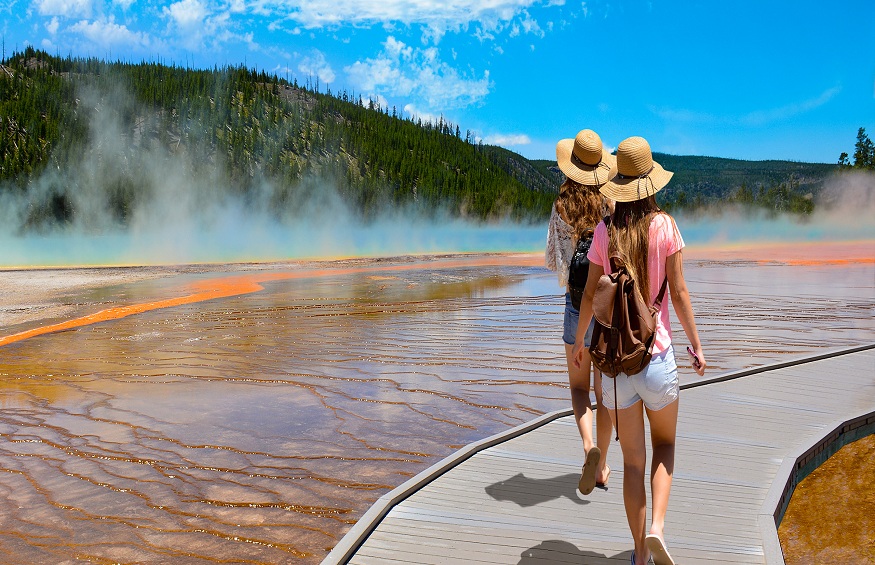 Switzerland is an incredible country that offers relaxation, exploration, and opportunities for adventure. It makes you get a taste of life in a way you've never thought possible. Millions of travellers around the globe choose to experience this country, while to some it's still a dream.
Planning a Switzerland tour can be an exciting experience for you. However,  you might face a hard time when you sit down for proper planning. There are more than a few tour companies that offer plenty of exciting packages, making your selection difficult.
Check below to get some tips and tricks to choose the right tour package for your family trip to Switzerland.
Discuss what interests you and your family
Before you search the internet for Switzerland tour packages, talk to your family about their interests. Do you want to visit historical sites, explore nature, or take part in some exciting outdoor activities? Some might also be interested in Swiss culture and cuisine.
After you set your preferences right, you can take a step ahead by choosing a tour package that adheres to everyone's interests. For example, if your family wants to participate in adventure activities, then you need to book a package that includes skiing, hiking, or paragliding. Similarly, if your family is just after sightseeing, then you need to look for a package that includes a visit to Interlaken, Lake Geneva, Swiss National Park, The Rhine Falls etc.
Decide how long you need to see it all
Switzerland tour packages may range from a few days to several weeks. You must select a package that fits with your budget and schedule. Decide how long you need to complete a trip to Switzerland and book a package accordingly. If you're on a tight schedule, you should opt for a package that focuses on a certain region. However, if you have plenty of time in hand, you can choose a long-trip package.
Search for family-friendly activities
Search for tour packages that include family-friendly activities, especially when you're travelling with kids. Places like Dinosaur Museum, Basel Zoo, or Alpamare Water Park are ideal for your little ones. Besides, Switzerland has plenty of activities which are suitable for families. Swiss National Park, Trummelbach Falls, and Mount Titlis offer some of the best activities which you can enjoy with everyone.
Make a list of popular tourist attractions
Before booking any tour packages, it's important to make a list of popular attractions. Do the same when you're going on a trip to Switzerland with your family. Make the list carefully so that it includes all the popular places you want to visit. Also, make sure that your itinerary allows you time to take a break during your trip.
This is more than necessary when you're travelling with kids. You can't expect them to be at their best the whole time you're on a trip. Search for tour packages which include a flexible schedule.
Get some recommendations from past visitors
You need to have some insights before visiting a place you've never visited before. To get insight, you need to talk to friends, family, or even travel agents who have been there before. They have valuable insights which will help you to choose the best package for a family tour.
Compare prices from different travel agencies
Before you book a package for your Switzerland tour, you need to research thoroughly. Different travel agencies offer different packages which vary in price. You need to compare the prices and read the reviews from past visitors before concluding.
Some tour packages might seem cheap, but they might not include your favorite places or activities. Book a package carefully after looking into several important aspects like meals and accommodation.
Check the staying options before you go
Lastly, take a look at the staying offer. Check whether the hotel is located near the tourist attractions. Sometimes it's very difficult to travel further with children as they're not always in the same mood. Also, look for hotels which include game rooms, swimming pools, and other children-friendly amenities.
In conclusion, choosing the best tour package for a Switzerland trip calls for proper planning and research. By following some simple steps, you can book a package that meets the requirements and expectations of your family.
Want to book a package that can fulfil all your criteria? Then take a look at the website of SOTC. SOTC offers you Switzerland tour packages with exciting deals and offers. Go through the different tour packages they offer, and book the most convenient one today!