Hiring a Photographer for Your Trek
3 min read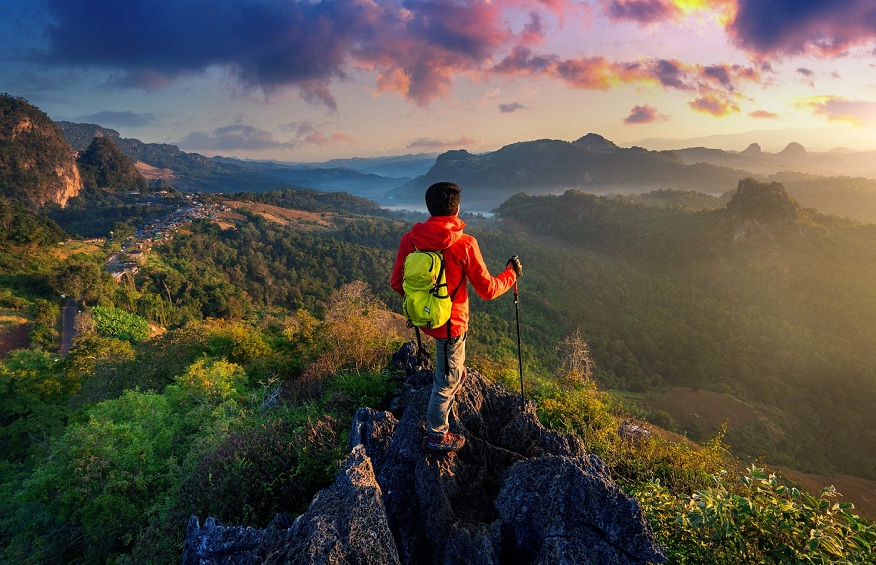 Trekking is incomplete without nice photos that you can take along the way. When you are trekking, there are a lot of aspects besides just yourself that can be taken picture of when you are on a trek. The beautiful natural scenarios, as well as the absolutely wonderful mountains and wildlife, are some of the aspects that are going to stand out during your trek and are going to make you fall in love for sure. It is always nice to grab your camera, or at least a photographer who is going to capture the scenic view and the memoirs of your trek.
In this article, we will talk about hiring a photographer for your trek. We have written everything you need to know about hiring a photographer for your trek and more; make sure to read till the end of this article!
Is it worth it to hire a professional photographer for the trek?
Yes, if you are looking to capture a picture of yourself, your team, and the routes you take during your trek, you just can't miss out on hiring a good photographer with an equally good set of skills and talent to do the work for you. Looking for a professional photographer has become quite simple in the modern day and age, where there are lots of people pursuing their passion for photography. Therefore, it sure is worth it for you to hire a professional photographer while trekking. Moreover, if you are engaged in publishing blogs, photography, and so on, you will be greatly benefit by someone who is going to know how to implement tricks into taking good pictures for you.
Though a little expensive, it is totally worth your money to hire a professional photographer for the trek.
Is it necessary to hire a photographer for your trek?
No, it is not necessary that you hire a photographer for your trek or a Helicopter tour, though it makes it simpler for you to get the aesthetic effects in your photos when you hire one. As there are amazing mobile phones with good quality cameras in modern times, it becomes unnecessary for a lot of working professionals to even consider hiring a photographer while on a trek. If you possess good camera skills and know your talents, then it would be appropriate for you to spend your own effort instead of extra money on someone who will do the same work as you.
Tips to take photos on a trek
There are several tips that you will need to follow if you want to take photos on a trek;
Know the angles
Framing and composition are important elements to consider
A tripod makes positioning easier
Do a thorough research about the trek
Explore the location where you are going
ISO should be chosen as low as possible
Sunrise or sunset treks result in the best possible photos
Get help from someone with photography skills
Learn how you can implement photography through the manual mode
Strap the camera safely onto your backpack
Which camera is best for trekking in Nepal?
If you are trekking in Nepal, then there is a camera that you can prefer over other cameras like Canon Rebels or Nikon D4 to capture scenic views of newly opened trails. Likewise, cameras that are small and mirrorless are just as preferable for trekking in Nepal. These cameras not only give you the best possible image quality, but they are also easier to carry around. Canon and Nikkon are some of the brands that have a wide range of cameras that are compact and easy to carry during trekking. These cameras are preferable to their bigger alternatives.