Best Halal Food in Orchard Road, Singapore
4 min read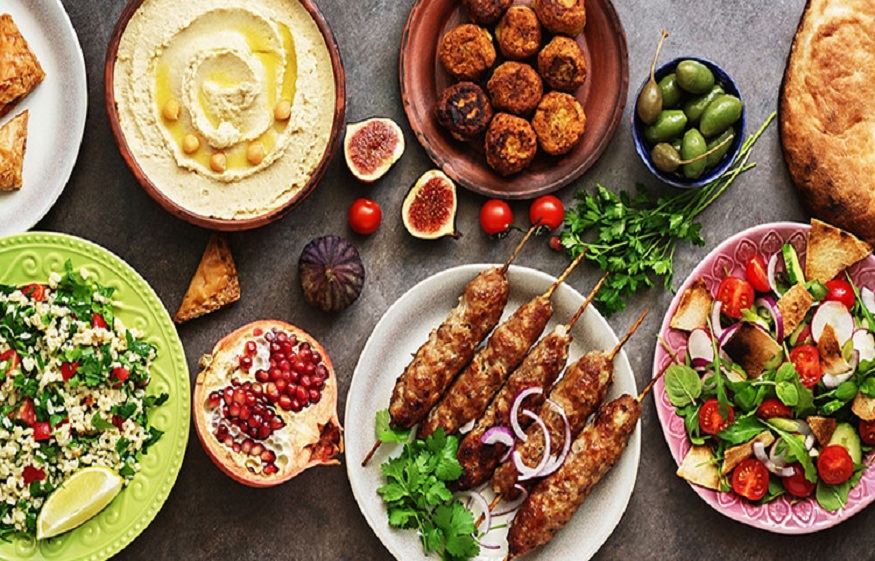 Orchard Road in Singapore is known as a shopper's paradise, with countless malls, boutiques, and entertainment options lining its streets.
But did you know it's also a haven for foodies craving Halal cuisine?
Singapore's diverse culinary landscape has something for everyone, and Orchard Road is no exception, featuring a wide range of Halal eateries to suit every taste and budget.
Exploring Halal Food
Seafood Delight
Orchard Road offers a delightful variety of halal seafood options that cater to a diverse range of taste buds. You'll find Singaporean, Asian, Indian, Chinese, and Middle Eastern cuisines all offering a delicious seafood twist.
Remember to try the ever-popular Chilli Crab, a classic Singaporean dish that will leave you craving more.
You can also check out seafood platters at Tambuah Mas which serves up Indonesian fare, giving you a good mix of options to choose from.
Bebek Goreng Pak Ndut
For fans of Indonesian cuisine, Bebek Goreng Pak Ndut is your must-try spot. Located at 289 Orchard Road, this eatery specializes in crispy fried duck served with fragrant rice and delectable sambal.
The duck is cooked to perfection, with crispy skin and tender meat. The combination of flavors will make your mouth water. Remember to complement your meal with their refreshing Es Teh Manis, a famous Indonesian sweet iced tea!
Ayam Penyet Delicacies
Ayam Penyet, a popular dish from Indonesia, is also available in various eateries around Orchard Road. This dish features succulent chicken, smashed and fried to perfection, served with spicy sambal, tempeh, and tofu.
As a local, we recommend trying Ayam Penyet at Far East Plaza's Cahaya Restaurant. Trust us, this crispy delight is worth a try!
Famed Halal Spots
Ichikokudo Hokkaido Ramen
Located at the bustling 313@Somerset, Ichikokudo Hokkaido Ramen is a must-visit for noodle lovers.
Serving authentic Halal Hokkaido-style ramen, this spot attracts locals and tourists alike. Their rich, umami-packed soup base features the perfect blend of seafood and chicken broth – an ideal comfort food after shopping.
So Pho
Craving Vietnamese cuisine? Look only as far asSo Pho, located in Paragon and Ion Orchard.
It offers a wide range of Halal-certified Vietnamese dishes that will satisfy your taste, such as their delicious phở, spring rolls, and banh mi. Grab a seat at this cozy spot and immerse yourself in the authentic flavors of Vietnam.
Minang House Nasi Lemak
In Lucky Plaza, Minang House is a hidden gem specializing in authentic Indonesian cuisine.
Their nasi lemak – fragrant coconut rice served with crispy fried chicken, sambal, and various side dishes – is a must-try. Perfect for a quick lunch or dinner, this humble establishment's casual ambiance makes you feel right at home.
While exploring Orchard Road's famous shopping malls, such as Plaza Singapura, Centrepoint, and Takashimaya, take advantage of these incredible Halal food spots.
They'll guarantee a memorable and satisfying culinary experience in the heart of Singapore.
Affordability and Dining on a Budget
Orchard Road has plenty of Halal food options for those on a budget. Whether you're craving for local delights, fast food, or buffet, you can find great Halal eateries that won't break the bank. Let's dig in and explore some delicious and affordable options!
Sambal Steals
Sambal, a spicy and savory sauce, is a key ingredient in many Southeast Asian cuisines. In Orchard Road, you can find incredible sambal dishes at affordable prices.
One example is Tambuah Mas, an Indonesian restaurant located in Tanglin Shopping Mall. They offer dishes like Rendang Lembu and Tahu Telor that are flavorful without costing a fortune.
Jollibee Joy
Are you looking for fast food with a twist? Jollibee is a famous Filipino fast-food chain with several outlets in Orchard Road, where you can get their favorite Chickenjoy and Jolly Spaghetti at wallet-friendly prices.
Try their unique offerings like Peach Mango Pie and Aloha Yumburger, too!
Monster Planet Meals
For a fun dining experience, head over to Monster Planet. This Halal-certified eatery located at Orchard Central offers a variety of dishes in beastly sizes, such as massive burgers and huge plates of pasta.
Not only are the portions generous, but the prices are also quite reasonable. It's an excellent place for sharing a meal with friends or family.
Signature Dishes
Ayam Penyet Ria's Ayam Bakar
Take advantage of Ayam Penyet Ria's Ayam Bakar when exploring Orchard Road. Ayam Bakar is an Indonesian-style grilled chicken marinated in a blend of spices, served with spicy sambal. It's the perfect combination of flavors for you to enjoy!
Marinade: Sweet and spicy, with hints of coriander and tamarind.
Chicken: Tender, juicy, and packed with smoky flavor from the grill.
Sambal: A spicy, fiery, tangy condiment to kick the heat up. 
Dapur penyet's Smashed Fried Chicken
Another must-try in Orchard Road is Dapur Penyet's Smashed Fried Chicken. This Indonesian dish is made of crispy chicken, marinated in traditional spices, deep-fried to perfection, and then smashed, hence the name "penyet."
Fried Chicken: Extremely crispy on the outside and moist on the inside, with a flavorful crust.
Tahu Telor: A famous Indonesian side dish and a perfect accompaniment to the fried chicken.
Salted Egg: A popular Indonesian condiment that adds a unique salty and creamy flavor. 
Sweet Conclusion
Orchard Road offers a diverse range of Halal food options to satisfy everyone's craving, from Vietnamese to Turkish, Lebanese, and Peranakan cuisines. It's truly a melting pot of flavors that you can savor with your friends and family.
Here are some insider tips for a delightful food adventure on Orchard Road:
Be ready to explore around the area, as some Halal gems might be hidden in smaller malls or tucked away in charming corners.
Keep your phone handy, as you might stumble upon some Instagram-worthy food presentations and cozy cafe settings.
Don't be afraid to ask locals for their favorite Halal food recommendations. They'll be more than happy to share their personal favorites with you.