10 best nightclubs in Thailand:
5 min read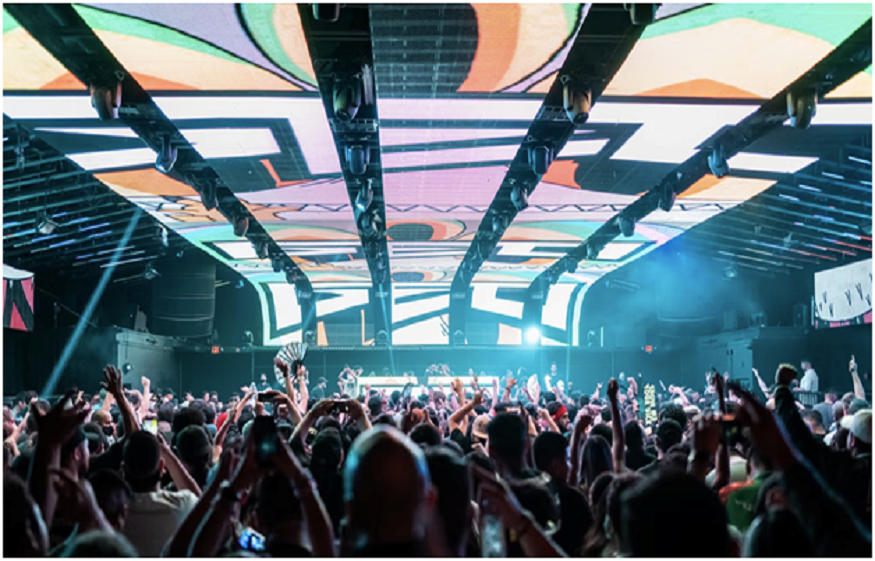 The nightlife scene in Thailand is undoubtedly one of the country's key attractions. Many cities and towns in the country never truly go to sleep and henceforth there is no shortage of nightclubs worth exploring here. From underground warehouses, cocktail bars, and venues of all kinds, nightlife in Thailand sure is diverse. Given all that Thailand has on offer ( including its happening nightlife scene ), Thailand tour packages are extremely popular in the travel community.
It is true when we say that the nightclubs in Thailand have got it all. They can cater to all kinds of tastes and preferences. So, no matter whether you like, be it sparklers or bottle service, or jazz or EDM genres, you can be sure to have a great time. Keeping wth that theme, today we are discussing about the 10 best nightclubs in Thailand that one must visit on their trip:-
Onyx
Insanity
Sing Sing Theatre
Levels Club and Lounge
Beam
The Club at Koi
Route 66
GLOW
Mustache Bangkok
Narz Club
1. Onyx:
Electronic Dance Music ( or EDM ) has slowly but surely been phasing out other genres of music when it comes to the party scene in Bangkok. The Onyx club is a perfect example of any such club where this phenomenon can be observed making this the perfect place for EDM enthusiasts. The key highlights of this party hub are its CO2 cannons, confetti drops, and jaw-dropping laser shows. Onyx is the single largest party space in Bangkok with a capacity of accommodating over 2000 party goers. There are also some European touches to be seen here like the impressive high ceilings and a cool LED Screen. Given its grand scale and features on offer, this is one of the best nightclubs in Thailand.
2. Insanity:
Insanity is a club that has gotten a new lease of life after relocation to Sukhumvit Soi 11. One can enjoy famous genres of music here like – big room EDM, open format, and electro house every night. The club plays hosts to both international and local DJs. One can easily find up to 1000 party goers with this number increasing to 1500 on the weekends. It is one of the biggest clubs in the city of Bangkok with a grand entrance and a big hangar-styled room spotting 14 metre high ceilings with impressive lighting systems. The club also features outstanding dance performances and a central stage for those who want to take to the dance floors themselves.
3. Sing Sing Theatre:
The Sing Sing theatre makes for a fantastic nightlife venue with creative interiors. With a homage to Eastern aesthetics serving as the inspirations, one can find intricate wrought iron patterns and several hundred lanterns hanging from the ceilings. One will also be in awe of the dragon imagery that complements the Muses ( girls dressed in Chinese Qipao ). The music played here is diverse in range and hence more ambitious than the kind that is played at other establishments. The key highlights to be seen here include an elaborate entertainment system that is a treat for the eyes. Being a one of its kind establishment, a night out here is sure to be a fun-filled and sophisticated experience in the right amounts. With a different vibe altogether this is one of the best nightclubs in Thailand.
4. Levels Club and Lounge:
The Levels Club in Bangkok has a sizeable area. It comprises of a rooftop lounge and 2 club rooms. As a result, one can find plenty of genres of music being played here. One can groove to a lot of genres ranging from funky music on the terrace to house and techno being played in the rear. Thanks to its free entry, the club sees plenty of party animals on most days of the week. This club also caters to western tastes with menial seating and a vibe perfect for interacting with your fellow fun enthusiast while exploring the different areas of the club.
5. Beam :
This club's claim to fame is its sound system, which pumps out beats from under your feet! This club is the place to be if you are a fan of minimal house or techno. In addition to its otherworldly sound system, one can also enjoy the LED laser and light show. It is worth noting that a strict music policy means that one cannot hear chart-topping mainstream music here. We recommend that you check out the space downstairs which is also dubbed the hip-hop room, visitors are always guaranteed to enjoy the fun and friendly vibe here.
6. The Club at Koi:
Located in Koi in Bangkok, Koi is both a nightclub and a lounge. Given its reputation, it is the playground for the glamorous. We recommend you up your fashion game before a visit here else you might find yourself missing out. In addition to the usual facilities like a top-of-the-line music system and spacious dance locations, the club also features an open-air terrace with views of central Bangkok. It makes for an ideal getaway when one needs a breather away from all the action indoors. It is worth noting that the music here changes radically depending on the night. This premium party location is definitely one of the best nightclub in Thailand.
7. Route 66:
Route 66 is the place for all things hip, fun-filled, and action-packed. Located on Royal City Avenue, a designated party street filled with bars and clubs, this is the pick of the lot. The club comprises of three rooms all beside each other playing everything from live music to trance. Route 66 is one of the prime locations for typical style clubbing. So, we recommend you head on here early to have a decent experience else you might find yourself lurking around for a decent space for yourself.
8. GLOW:
Although diminutive when compared to the other hubs mentioned in this list, GLow is the place to go-to if you are on the lookout for underground dance music. The venue comprises of two levels, however, the action is primarily centered downstairs on the compact dance floor below. As we mentioned earlier, space is not at a premium so you might find yourself dancing right in front of the DJ's booth. The club has played to some notable artists over the years.
9. Mustache Bangkok:
Mustache, Bangkok features a no nonsensical approach to house and techno music while being the hangout spot for ex-pats and locals. This establishment is open only on Fridays and Saturdays. As one might have gathered from our opening statements, this is a place where music is the priority making it the club to head to if you are a music aficionado yourself. The establishment is spread across 2 floors. The 2nd floor is called – " The Lab ". The Lab is frequented by talented DJs that play out groovy beats for the patrons to groove along to.
10. Narz Club:
Ending this list of the best clubs in Thailand with a bang, we would like to mention the party mecca that Narz Club is. If you are into genres like trance, techno, and EDM in general, then this is the place to be. This club continues its party well into the wee hours of the morning despite mentioning a closing time of 02:00 AM. The prices at the establishment are economical and sensible while the vibes and atmosphere are impeccable.
If you are looking for Thailand travel packages, then hop online to Pickyourtrail. All packages come bundled with excellent customer assistance too! So, don't waste any more time and book your next dream Thailand vacation!